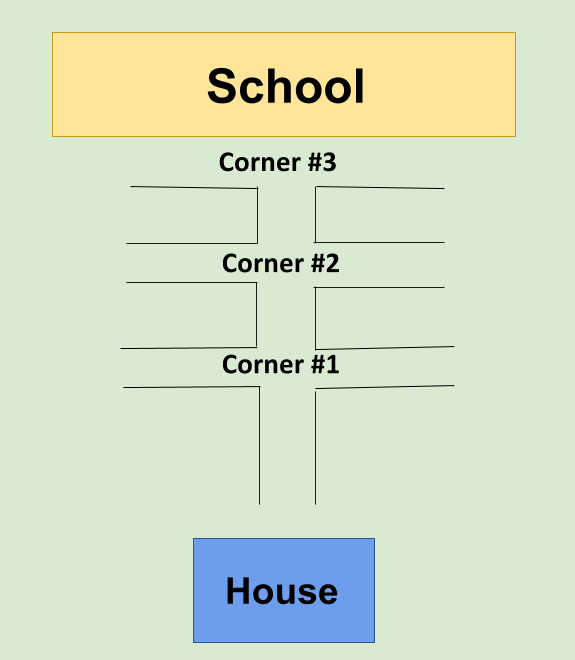 The kid walks to school. At every corner, he has to have a rap battle.
When he gets to the first corner, he will rap battle someone. If he wins, he can go to the next corner. If he loses, he must go home and be home schooled.
If he wins at the first corner but loses at the second one, he must go to the previous corner and rap battle someone.
If he loses again, he has to be home schooled. If he wins, he can go to the second one again. The same thing will happen every time he loses. If he wins each one, he will finally go to school. If he loses a rap battle, goes to the previous corner, goes to the next one and wins for the rest of his walk, he can go to school.
My Source
Thanks to Brandon Badik for providing me this information on the rap battles.
The Author
My name is Charles Silodor and I have made this web page to provide information about a certain type of rap battle when walking to school